Happy Monday Morning!
Hope y'all enjoyed your weekend. We were busy runnin' to the big city (as we call it 'round here) for a lunch with my family and then we ran some quick errands.
I have always been a HUGE Tj Maxx fan, but our only store is always soooo picked over in the home decor/furniture department (my favorite section!) and the store is always SO horribly busy on the weekends (this is when I usually get to go...) It's such a bummer....and it's safe to say I'M OVER IT. Luckily we are getting a HomeGoods and a Marshalls in a few months which we so desperately need in our neighboring city. I'm really hopeful their selection/stock will be much better than our little tj maxx. But for now, Tuesday Morning is so my jam!
I know, Tuesday Mornings, appears to be a total JUNK store and the location for our city is semi-ghetto-ish which makes it appear even worse than it's boring marketing and 90's signage. But, I am a total convert (for the time-being....until our HomeGoods opens! And even then I might still be a fan...) Their selection of home goods, bedding, rugs, and decor is actually pretty impressive. Mr. Cattlebuyer gave me a time limit to run in this weekend, so I ran in really quick.
I found these curtain rings/clips for a steal. They had packs of 14 for $4.99! If y'all have ever priced out curtain rings that's really affordable! Usually you pay anywhere for $7-$15 for the same or similar small metal rings for a pack of 7. So take that times two and most windows will cost you an additional $14-$30 at a minimum for the rings in addition to your rods and panels. I figure if you have to save somewhere- save on your clips, these ones are so generic and basic you really can't tell a difference. I personally love the look of curtain rings. They allow your rod to have more of a presence in the space and the rings allow your panels to open-close so much more smoothly. They also allow you some additional length so you can hang your rods a little higher adding height to the space. You pretty much can't go wrong with them.
I added these rings (ditch the clips!) to our living room curtains. They made such an improvement! In case anyone is in the market for curtain clips-- here is what the packages looked like, you should pick some up to keep on hand!
I also found this great faux sisal feizy rug for my back hallway for a steal! Our back hallway gets the majority of our foot traffic so I needed something super durable (something I could hose off in the summer!). This rug is actually a indoor/outdoor polypropylene so it should hold up well. And as for the "look" and feel of it....it's not the softest rug in the whole world, but it looks actually really good for being a 'faux'. I think I'm actually going to look for something similar for under our dining table and for our sun porch because I'm so impressed by this one.
It appears to be very similar to these
one's below
from overstock.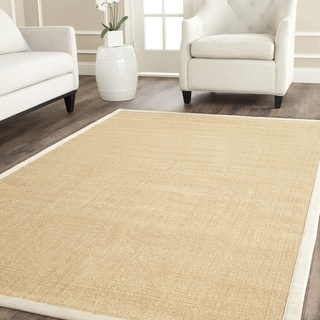 I can't believe it but Tuesday Morning also had a selection of Bordallo Pinheiro plates and dishware. Not the exact ones I wanted so I didn't pull the trigger, but still...I was kind of impressed. They had a variety of cabbage leaf chop plates (very fitting for Easter!) I think they were around $6 a piece for the smaller ones and $8 or $9 for the larger ones. Exactly like these ones below: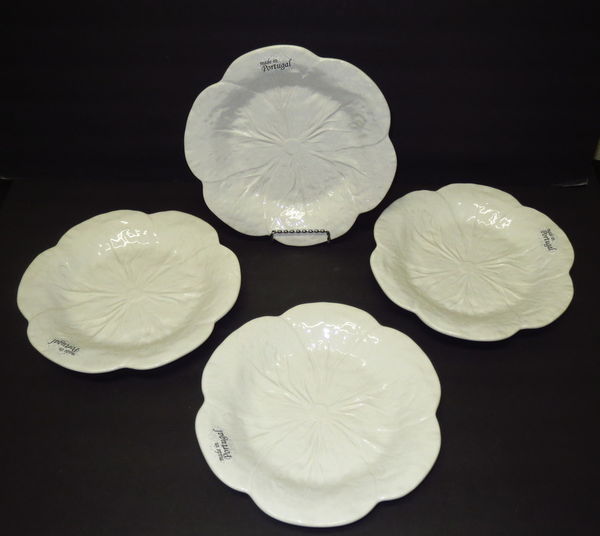 I'm kind of having non-buyers remorse for not buying them. I really liked the white ones. I should have picked them up...I see people are selling them on ebay for 3 or 4x what they were going for at Tuesday Morning.
...............................................................................
I also quickly ran into Hobby Lobby which I also loathe on Saturdays. But I found this amazing greek key trim (it comes in various colors...but you know I love me some green). I think it was right around $7/yd which is a steal. I could see this used on pillows, draperies, or as an accent on skirts for beds, tables, or furniture. You could also use it as an accent trim on a lamp shade.
In case you needs some inspiration photos:
.............................................................................................
Hope y'all enjoyed some of my weekend finds.
I'll be back soon!