Just dropping in tonight to share with you a really great source. Its nothing y'all haven't already heard of, Amazon, I know buzz kill. Y'all already know about the wonders of Amazon.
I used to never check Amazon for anything (there's something about the joy of buying in a real physical store I will never fully get over....), but I love checking out competitor pricing if nothing else. I like to see what everyone else is offering (y'all know I love a good deal!). Ever since I painted my kitchen-- I've really been wanting to make it a little more "me" without spending any major moo-lah. Besides painting the walls- I knew I needed new kitchen door & drawer knobs. When the previous owners re-did the kitchen years ago-- they changed the hardware to black knobs. While they function fine....they have felt really "cheap" to me (I'm not sure what they are made of...but it's not anything substantial). The black knobs contrast so much with the white cabinets-- it really draws your eye to them and they appear so busy with the combination of the black & white checkered floors (which btw I'd love to change some day...but it could be years before that happens...). As we have lived in our house I've realized..I absolutely must get rid of some of the black and white the kitchen, it's just not me.
Anyways- while perusing Amazon I ran into these knobs. They are simple, classic, and pretty-- which are pretty much all my requirements for anything that comes into our home. I wanted something that felt nice (these are zinc with a polished chrome finish) and would look nice with the hinges (the previous homeowners changed to the black knobs but never changed the polished chrome hinges....which has really bugged me! You know I'm all about the details!) I knew these would be a perfect pairing with the old hinges. Then I started price comparing and reading the 5 star reviews and I was really pleased! Everyone seems to love them. So I placed my order. For 31 knobs my bill was right around 37 dollars with shipping, which added up to be around $1.22 each which beats even the big box store prices! When you are multiplying things sure do add up fast!


These are what I ordered:
They remind me a lot of the
Audrey Knob
from Restoration Hardware. Which are $11/piece (without shipping)!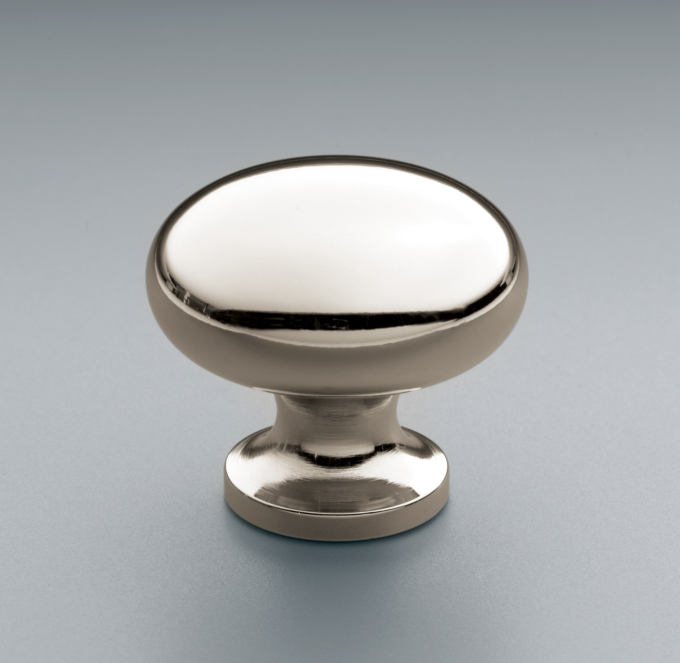 So while they aren't identical (I know they are fairly generic in style...) I know I got a really good deal by shopping Amazon. I will let y'all know how they are in person when they arrive, but by the reviews I am hopeful they will live up to my expectations!