Over the weekend went on a fun junk jaunt adventure. We went some good friends of ours and had a blast (or the ladies did anyway! *wink,wink*)! Although we didn't find any BIG pieces....I did find a few little things:
One of which is this big glass 5 gallon jug for $10....most of these guys were listed for $50-$100. So I felt like I got a pretty good deal! It looks very similar to this guy: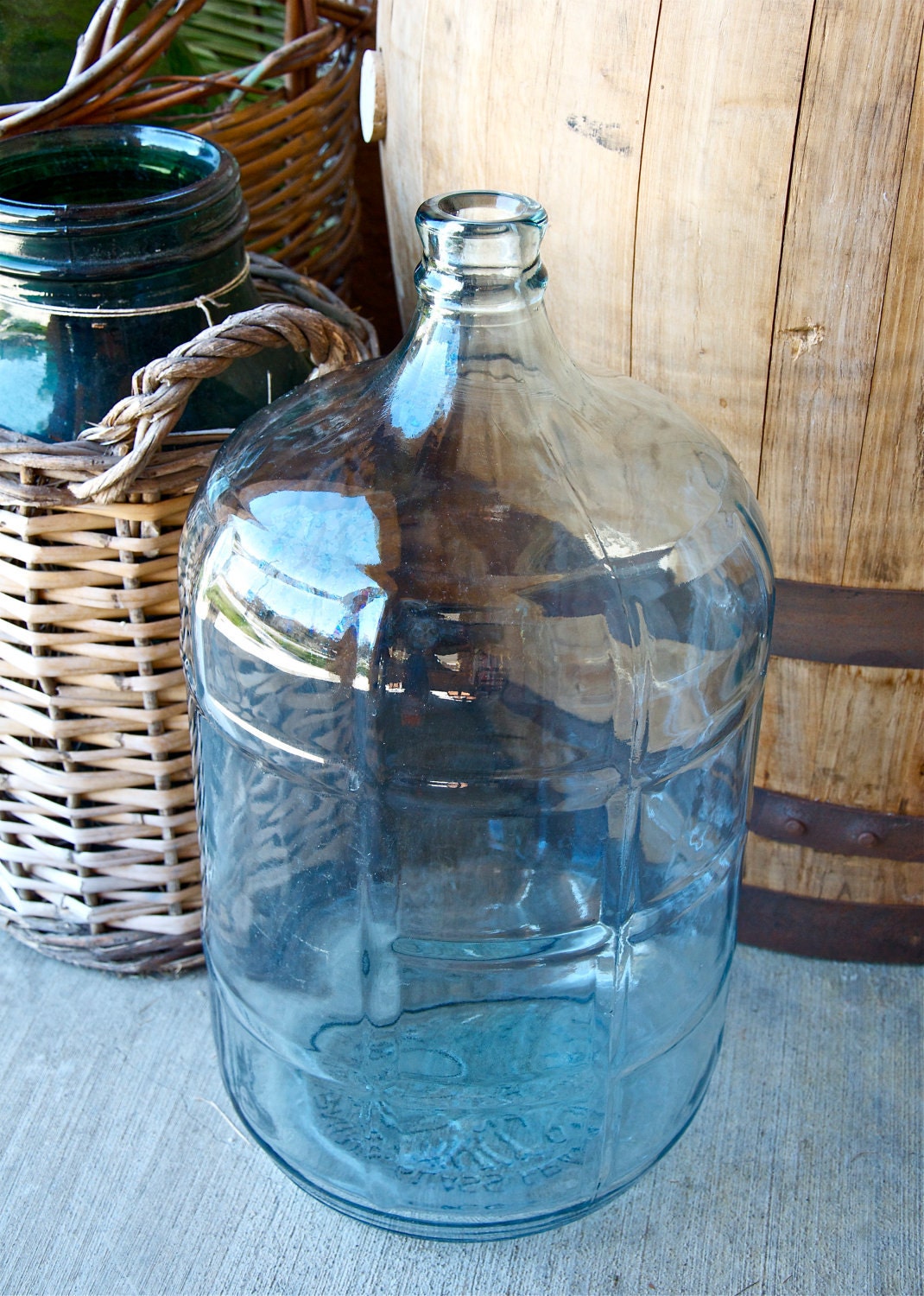 I wasn't sure what I was really going to use it for...I figured it'd just be one of those quirky conversation pieces. I just saw Emily's Photo wall yesterday and of course I noticed her big ol' jug up there on her armoire. I love it.
I really love the blue/green collection on top of this hutch:
I like it just as it is...but I thought it might also make a cool lamp like below:
Or maybe I'll just throw some season branches in it:
So many possibilities...I'll be sure to share with y'all what I end up doing with it!
I also picked up a pair of these wire, mid-century modern children's lawn chairs. I got the pair for $4....I couldn't even haggle on them they were so cheap.
I just thought they were so darn cute I couldn't pass them up for my roverboy.
This one on ebay is selling for $39.99 plus shipping. So I think all-in-all I got a pretty good deal!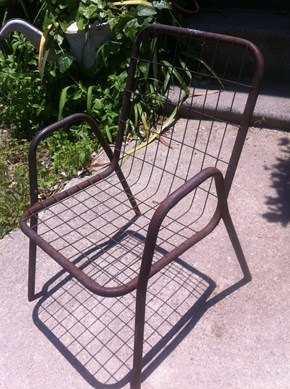 I love how "popular" junkin' has gotten! Do y'all go junkin'? Whats the best junkin' find you've scored?