I know....for one mother's day isn't about the gifts, but a small token of appreciation never hurt anybody. Especially for the woman that means so much to you! ;)
We are on a tight T-I-G-H-T budget right now...with buying a new house and vehicle on the horizon we have to be realistic with our "gifts" for ourselves this time of year. Although, I do still love my Michael Kors watch Mr.Cattlebuyer & Roverboy got me last year for Mother's Day. I've worn the heck out of it-- best gift ever. But, this year I'm coming up with some smaller less expensive options for gift-giving-- which I actually enjoy more anyways! And a homemade card is sooo much better than a hallmark...just sayin'! :)
1.
Kimberly Queen. I've always wanted one, but with all our previous moves across the states it just wasn't realistic. My mother-in-law even gave me part of her beautiful fern last year, but I killed that sucker in just a few months time....still feel bad about that! Anyways. I'm thinking maybe if I start with a brand new fern I might have better luck. I've heard Kimberly's are easier to keep alive than the typical Boston....which is exactly what my black thumb needs.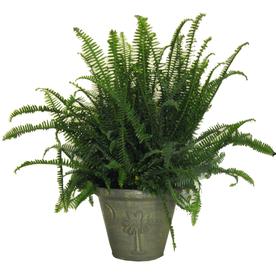 2.
Jesus Calling Devotional. This has been on my want list for quite some time but I just always forget to pick up a copy.
3.
Watercolor kit. I'm aware this makes me sound like a 3rd grader asking for an art kit. haha! But there is just something therapeutic about painting for me. I love it. I know I've been talking about picking up my paint brush a time or two on here, and I think now is the time to give my son back his crayola cheapy paints and get the real deal! :)
4.
Also-- kind of obsessing over this
simple leather key fob
. I use my homemade fob all the time. So much so that it's getting a bit grungy looking. This leather one would hold up so much nicer and of course y'all know I love a monogram. Not to mention it would go awesome with my new
Longchamp tote,
yep I finally got the Black, Large "Le Pliage" for my birthday on the Saxs 5th Ave Friends and Family sale! And I absolutely love it--perfect for a mom-on-the-go, don't know why I waited so long to pick one up! It really is awesome.
5.
Rusk Speed Freak 2000 Watt Ceramic and Tourmaline blow dryer
. My trusty cheap-o blow dryer from wally crapped out on me a few months ago, after many years of good service. So I am overdue for a new blow dryer real bad! This bad boy is on sale at Ulta for only $75 and I'm thinking he may be just the ticket! Time to invest!
6
Also- In dire need of a new floor lamp for our living room. Our current one is a hand-me-down from my college days and it works, but has never really been my style.
Okay- I know I've probably bored y'all with my crazy wish list. But hopefully Mr.Cattlebuyer reads the blog today and gets a few last minute shopping ideas, he's been beggin me for weeks...he's such a good egg! :)